---
Cross Christian Fellowship Route 66
We are a Non-Denominational church. We are here to show the Love of Christ to others. We have been sent out by Cross Christian Fellowship. We hope you will grow in your walk and experience Christ in a way that encourages you to Grow.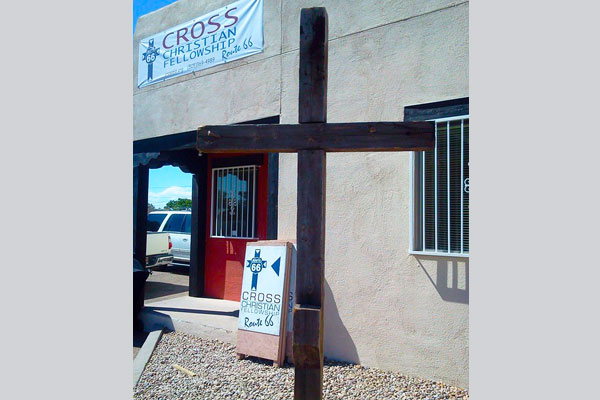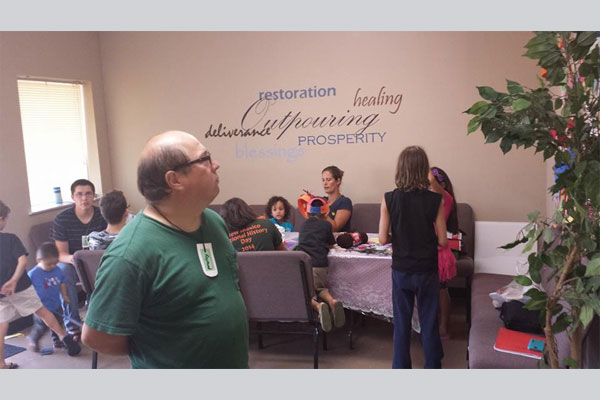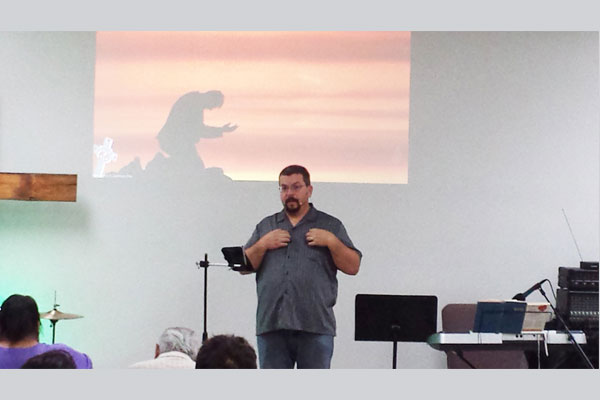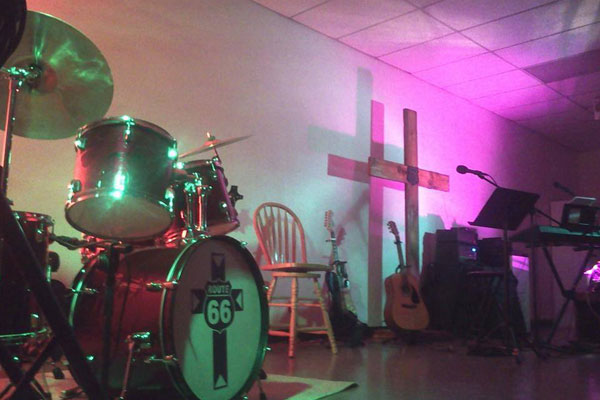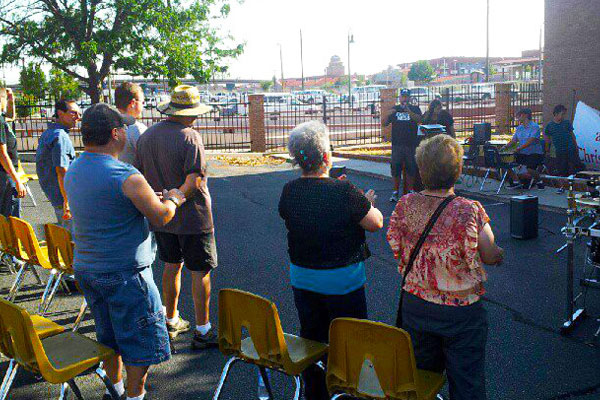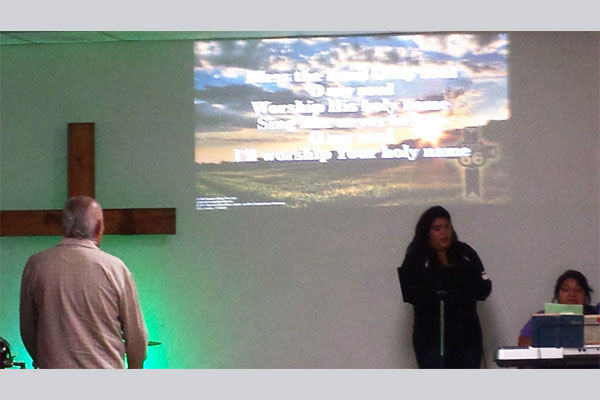 Mission
Our mission is based off of Ezekiel 37:1-14, we are out reaching an area that is spiritually dead. We want to obey the call of God to reach out to the lost and train the saints to reach the lost and disciple others.
---
Location
3801 San Mateo NE
Albuquerque, NM 87102
Click "View on Google Maps" for directions.
---
About Us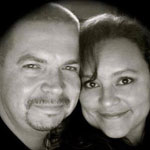 Mark is a US Army Veteran and has called Albuquerque home since 1997. He earned degrees at Albuquerque Bible College, and Faith Evangelical Seminary before attending the Shepherd's School at Cross Christian Fellowship. He has felt a calling to start a church along Route 66, in Albuquerque to reach others for Christ.
Mark has had struggles with addictions, drugs, alcohol and other things, in the past. He has recovered from them, with Christ and has a desire to help others with them as well. He has a desire to setup a recovery home in Albuquerque, or nearby, to help others in the recovery process as well as help them gain some job skills and learn to have personal interactions with others.
Mark grew up in traditional churches. He did not find the true meaning of having a Relationship with Jesus. At the age of 31, after hearing a Pastor talk about this Relationship, he rededicated his life to Jesus and started on a path for ministry.
Mark has been married to his wife Rebecca since 2005. Together they have four boys between them. They minister together to help others grow in their relationships with their spouses, children and family.
In his free time, Mark likes to ride motorcycles and build things.
---
Faith Statement
Cross Christian Fellowship, Rt. 66 has been formed as a fellowship of local believers under the Lordship of Jesus Christ. We are a nondenominational Christian church. At CCF we hold to Orthodox Christian beliefs.
BIBLE: We believe the Bible to be the inspired, the only infallible, authoritative, inerrant Word of God.(2 Timothy 3:15-17; 2 Peter 1:21).
GOD: We believe there is one God, eternally existent in three persons: Father, Son and Holy Spirit. (Genesis 1:1; Deuteronomy 6:4; Matthew 28:19; John 10:30;).
JESUS: We believe in the deity of Christ (John 10:33); His virgin birth (Isaiah 7:14; Matthew 1:23; Luke 1:34-35); His sinless life (Hebrews 4:15, 7:26); His miracles (John 2:11); His vicarious and atoning death (1 Corinthians 15:3; Ephesians 1:7; Hebrews 2:9); His physical bodily resurrection (John 11:25; 1 Corinthians 15:4); His ascension to the right hand of the Father (Mark 16:19); His personal return to earth in power and glory. (Acts 1:11; Revelation 19:11-16).
SPIRIT: We believe in the present ministry of the Holy Spirit by whose indwelling the Christian is enabled to live a godly life. (Romans 8:13-14; 1 Corinthians 3:16, 6:19-20; Ephesians 4:30, 5:18).
SALVATION: We believe in the absolute necessity of regeneration by the Holy Spirit for salvation because of the exceeding sinfulness of human nature, and that all are justified on the single ground of faith in the shed blood of Christ, and that only by God's grace, through faith alone, are we saved. (John 3:16-19; 5:24; Romans 3:23, 5:8-9; Ephesians 2:8-10; Titus 3:5).
RESURRECTION: We believe in the resurrection of both the saved and the lost; they that are saved unto the resurrection of life, and they that are not unto the resurrection of damnation. (John 5:28-29).
CHURCH: We believe in the spiritual unity of believers in our Lord Jesus Christ. (Romans 8:9; 1 Corinthians 12:12-13; Galatians 3:26-28).
MARRIAGE: WE BELIEVE that MARRIAGE is exclusively the legal union of ONE GENETIC MALE and ONE GENETIC FEMALE sanctioned by the state and evidenced by a marriage ceremony. We also believe that legitimate biblical sexual relations are exercised solely within marriage. Hence, sexual activities such as, but not limited to, adultery, fornication, pre-marital sex, incest, polygamy, homosexuality, transgenderism, bisexuality, cross dressing, pedophilia and bestiality are inconsistent with the teachings of the Bible and the Church. Further, lascivious behavior, the creation, viewing and/or distribution of pornography and efforts to alter one's physical gender or gender related appearance are incompatible with a true biblical witness.
---